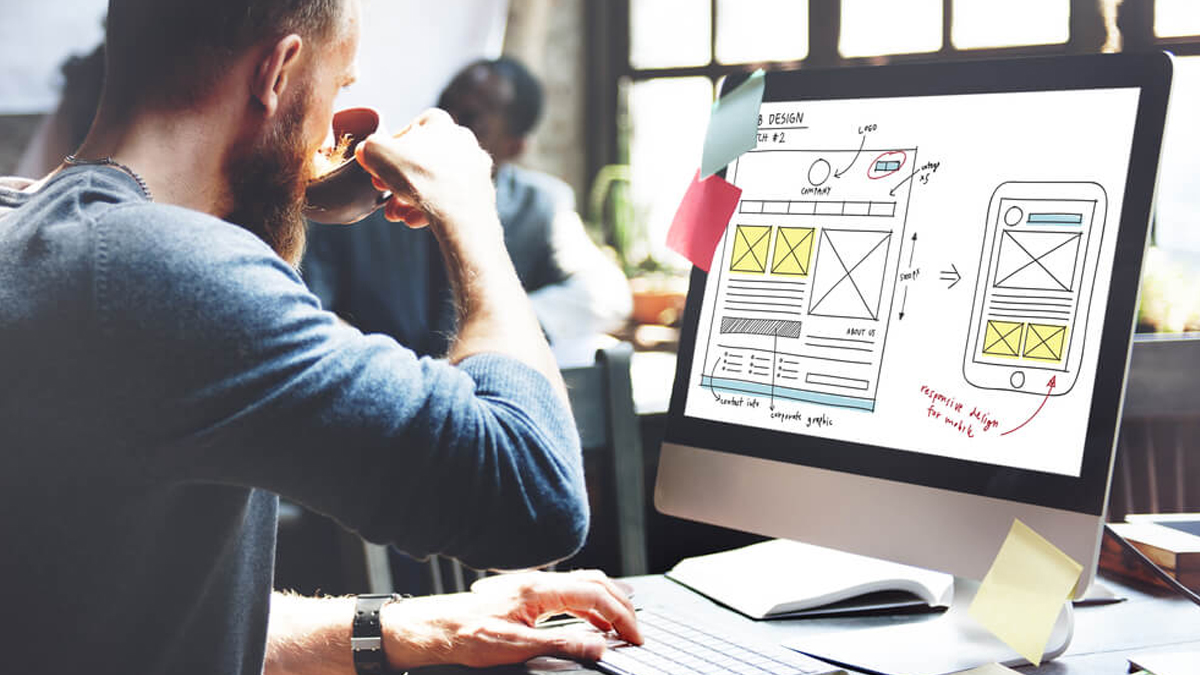 When Your Website Looks Dated, It's Time To Hire A Website Designer in New Jersey!
Could your website design be described by a young person as "cringe"? Website designers in New Jersey know that, unlike wine, websites do not age well! Here are five signs that your website needs as facelift—and you need an excellent firm specializing in web design and development in NJ to help!
1. Your Website Doesn't Display Properly on Mobile. Over half of today's web traffic is on mobile! Unless you want to miss over half of your potential customers, you'll give them a lovely experience, even on the tiniest screen. Even better? Hire a full-service marketing company in NJ and design a mobile app with your website redesign!
2. Everything Moves and Flashes. We know. You loved your MySpace page in 2002, and the world wide web as a whole. But now that we're all done playing with sparkly glitter animations, it's time to move on to a mature, modern website. Your web designer can still make your website fun—just not saccharine-sweet like the web of old! Rest in peace, flash animations.
3. Popups, Popups, Everywhere! A few decades ago, a popup may have been a useful reminder. Now, it's more of a challenge to see how quickly your finger or cursor can tap that X to close! Chances are, if you're being bombarded with popup ads, sign-ups, and "special deals" in today's world, you're on an advertising site or a very old webpage. Today's PR & Marketing specialists in NJ know how to work these messages into custom, curated content, no popups necessary.
4. Your Color Scheme and Fonts Would Fit A Daycare. From bright, bold colors, to rounded, childlike fonts, the early days of the web were a sort of nursery. Fortunately, the taste of web users across the globe has matured, and today's websites typically feature gentle colors with clear and easy to read fonts.
5. Your Website Lacks SSL Certification. While savvy internet users know that a message such as "this website is not secure" usually means a certification issue, the average user will run away! Work with a skilled website design and development firm in NJ to avoid this issue.
If your website is making any of these major mistakes, don't worry. The web design team at CMG can help! Call today to redesign your website and show off your modern style!