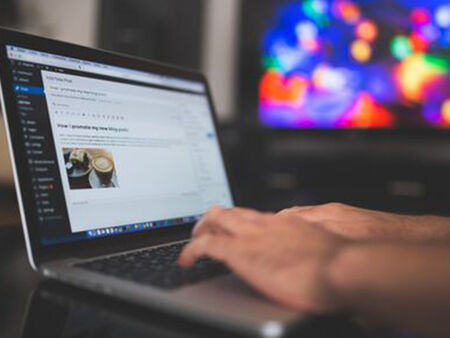 These Top Trends in Mobile App Design Keep Your Company Looking Fresh for the New Year
Mobile application usage has exploded, seeing 10X growth (or 1000% sales increases!) over the past 10 years! There were over 200 billion apps downloaded just last year, and this number is only expected to increase. Far from setting your business apart from the competition, a mobile app is now an entry-level requirement! Keep reading to see how to keep your company's mobile app design looking fresh in the New Year!
Customized Experiences
Your customers don't want a cookie-cutter app—they want something they can customize, and something that recreates "adventure." From personalized backgrounds, to personalized suggestions customized by the time of day or past orders, to "challenges" or "quests" of the day, people seek more engagement with their mobile devices!
Curated Content
If you visit a special exhibit in a museum, an employee carefully selected the most interesting, relevant pieces, centered around a theme. A strong team of mobile app designers can help users to recreate this curated experience with their mobile apps! Restaurant apps that quickly allow users to re-order favorite meals, promotions of special photos or other memories, or any other customized, user-informed content is hot in today's mobile apps!
Voice Control
Your mobile app users are bored just talking to Siri, Alexa, and Google! Smart home devices work better when they are paired with friends, and a voice-responsive mobile app is what the best companies are having their mobile app design firms create these days. Improve ease of access and give your app users what they want with integrated voice control.
Play Nice with a Different Device
The internet is now often referred to as "the Internet of Things," which couldn't be more true! How do your "things" connect with one another? When you work with an expert team of mobile application designers in NJ, you can connect them all—or at least, a lot of them! There are endless uses for many apps, but cross-device compatibility is a must in all cases.
Are you ready to boost your business performance with a responsive, personalized mobile app? If so, get started early—some of the best apps take time to develop so we can put all these great features in! Call Contemporary Media Group in NJ today to meet all your marketing, graphic design, and mobile app design needs!