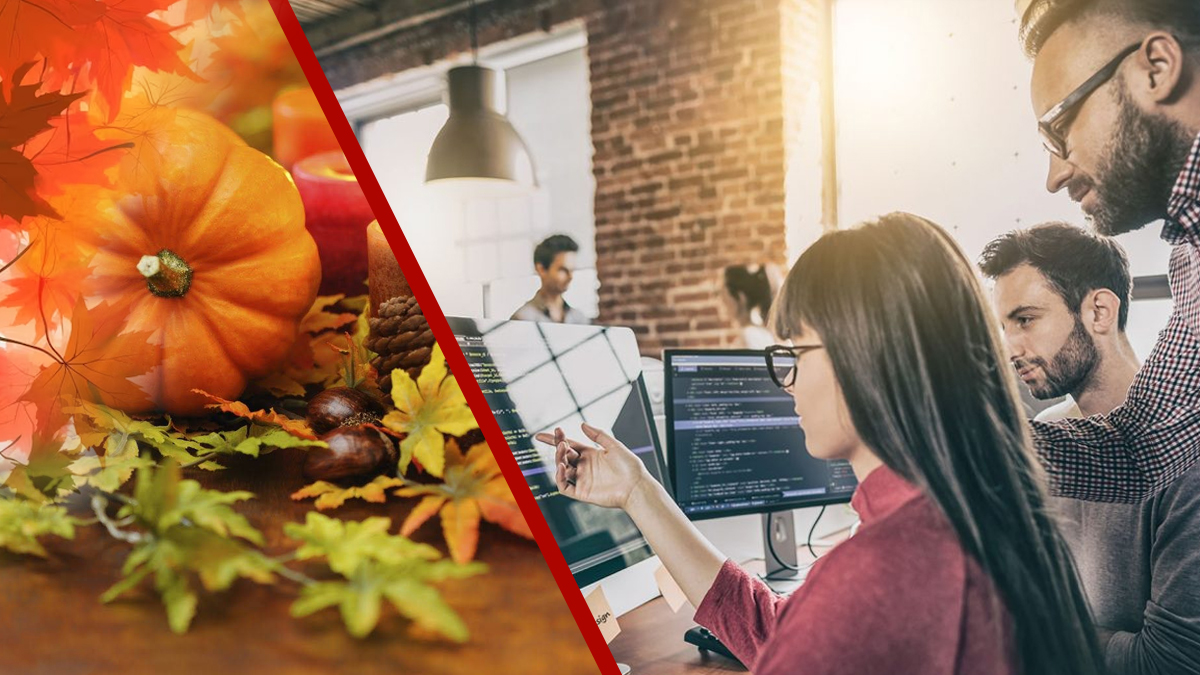 Pre-Thanksgiving Prep: Boost Your Business with Contemporary Media Group's Expertise
The brisk November wind carries with it a whisper of the holidays, and as Thanksgiving nears, it's not just homes that are preparing for a warm and festive season—businesses are, too. At Contemporary Media Group, we believe in the power of preparation and the spirit of giving. In celebration of the season, we are excited to offer pre-Thanksgiving sales on our services to help your business harvest success.
Website Development: Welcoming Digital Spaces
Your website is the digital gateway to your business, and just like a Thanksgiving feast, it should be inviting and bountiful. As part of our pre-Thanksgiving sales, we're offering exclusive discounts on website development. Whether you're looking to refresh your layout or build a new site from scratch, our team is here to create a space that is as warm and welcoming as the holiday itself.
Social Media Management: A Toast to Engagement
Raise a toast to increased engagement with our social media management services. We're offering special rates to help you captivate your audience with the holiday spirit, drive conversation, and boost your brand's visibility. Let's create a buzz that's as lively as Thanksgiving dinner chatter.
Graphic Design: A Visual Cornucopia
Our graphic design services are the cornucopia at the center of your marketing table. Rich, vibrant, and attractive designs can capture the essence of your brand and holiday promotions. Take advantage of our pre-Thanksgiving sale to give your visual assets a festive makeover that will attract and delight your customers.
SEO: The Pilgrim's Path to Your Door
As people search for the best Thanksgiving deals and offerings, SEO is your Mayflower, leading them to the New World of your website. Benefit from our discounted SEO packages to ensure that when customers search for what they need, it's your business they find first.
Mobile App Development: Gratitude at Their Fingertips
A mobile app is like the perfect take-home container for your Thanksgiving leftovers—it's convenient and keeps your business top of mind. Our pre-Thanksgiving sale extends to mobile app development, making this the perfect time to invest in an app that offers your customers the ultimate in convenience and service.
Marketing Services: The Feast of Visibility
Just as a Thanksgiving feast is all about abundance, our marketing services offer an abundance of strategies to amplify your visibility. With our promotional rates, we'll help you craft campaigns that resonate with your audience and spread your brand's message far and wide.
Preparation is the key to any great endeavor, and the upcoming holiday season is no exception. At Contemporary Media Group, our pre-Thanksgiving sales on services are designed to prepare and propel your business into a season of success and celebration. Embrace this opportunity to elevate your digital presence and connect with customers in a way that will make this Thanksgiving one for the books.
As the season of thanks gives way to a season of giving, let's work together to create results that will last long after the last slice of pie has been enjoyed. Contact us today to take advantage of our special offers and set the stage for a prosperous holiday season.