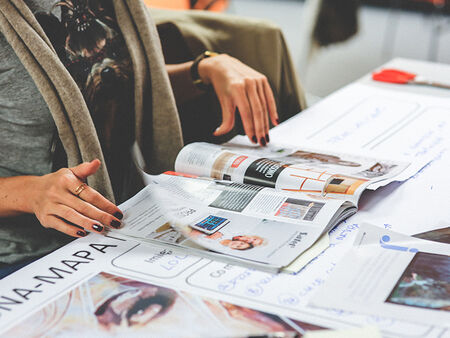 Is Print Marketing Still Relevant? How Multiple Platforms Expand Your Reach
With everything going virtual, should you still invest in print marketing for your business? Can print marketing compare with effective SEO marketing, digital content management, and effective website advertising? Marketing experts in New Jersey know that your business needs to reach many customers—from the Zoomers to the Boomers—and you need to do it in a cost-effective manner! Does print marketing still have any benefit? Read on to find out!
Where Print Marketing is Most Effective
Printed media still shows up all over the world! Did you know that most people view a printed source as "more credible" and believe it signifies a stronger brand image? Something about the tangible, touchable nature of a mail flyer, brochure, or printed newsletter makes people appreciate all the work that has gone into the design of these print materials—and when the smartphone dies, your customers might just browse through these print materials while waiting for the battery to charge!
Consider Your "Luddites"
Despite the fact that nearly every American is connected to the internet, many people choose to avoid these digital distractions. From the grandpa who only uses the smartphone to call family, to the Millennial who is embracing a technology hiatus, people are continually re-evaluating their relationship with technology. That is why your marketing strategy must reach out to so many different venues! In Sparta, NJ, graphic design and marketing experts know the best way to reach all your markets—online or offline.
Integrate for Best Results
If our marketing team in NJ could share just one piece of advice, it would be to always integrate your print and digital marketing materials! People are much more likely to visit your business website after viewing a printed marketing message, and mailers or other print materials can be a great way to increase your web traffic. New Jersey's best graphic designers can ensure that your print materials are attractive and interesting, and ensure that they coordinate with your web design, mobile application, and brand image as a whole.
Ready to expand your reach? Contact a skilled media marketing company in Sparta today to get started on your marketing plan! From printed ads to web design, from SEO to mobile applications, we help your customers connect with you!