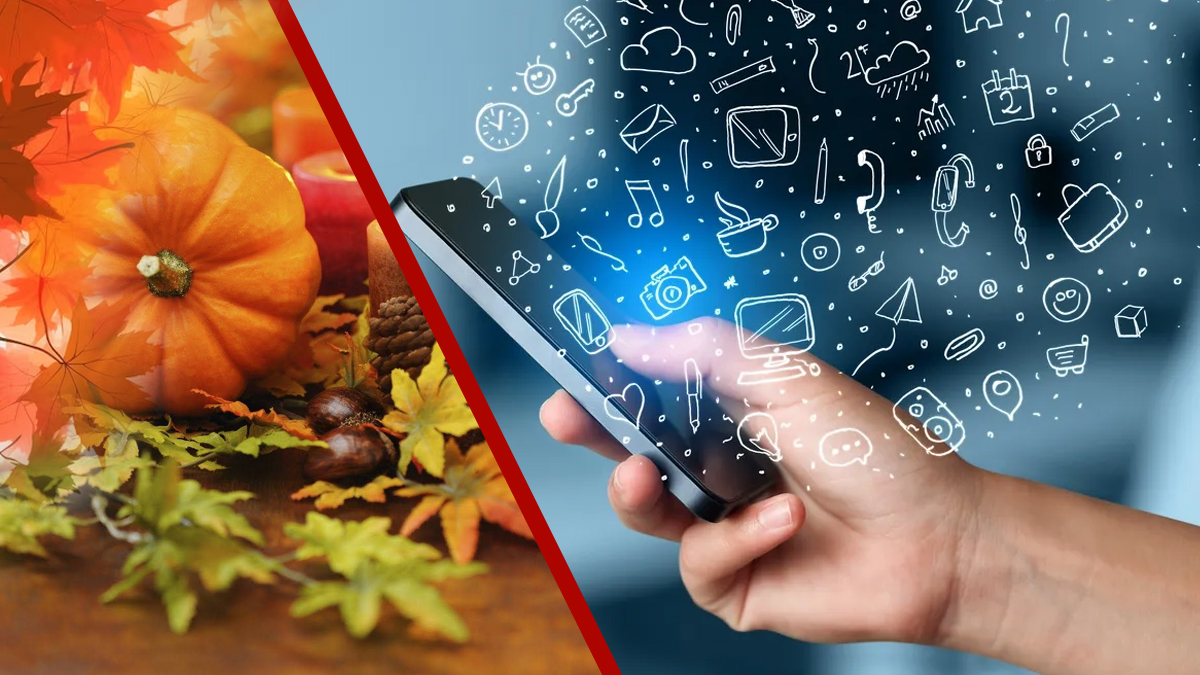 A Season of Thanks: How Contemporary Media Group Enhances Your Thanksgiving with Our Digital Services
As Thanksgiving approaches, bringing with it a season of warmth, family, and gratitude, we at Contemporary Media Group are reflecting on the many ways our services in website development, social media management, graphic design, SEO, mobile app development, and comprehensive marketing services can enhance your holiday experience. Let's carve into how these offerings can not only amplify your business's success but also help create a more connected and festive Thanksgiving for all.
Websites That Welcome Like a Thanksgiving Dinner
A well-crafted website invites visitors in much like a warm home on Thanksgiving. Our web development team specializes in creating sites that are as inviting and navigable as they are aesthetically pleasing—ensuring your customers feel right at home. This Thanksgiving, ensure your online presence is a welcoming space where clients can easily find what they're thankful for—your services and products.

Social Media: The Thanksgiving Table Conversation
Social media is the modern-day table around which we gather to share stories and catch up with friends and family. Let our social media management services curate content that sparks conversation and engagement as naturally as the chatter around the Thanksgiving table. During the holidays, a strategic campaign can share your seasonal promotions, festive greetings, and gratitude for your customers' support.
Graphic Design That Captivates Like Fall Foliage
The allure of autumn's palette can be found in our graphic design services. Just as the rich colors of fall leaves capture our attention, our designs capture your audience. From Thanksgiving-themed promotions to eye-catching holiday sale banners, our team can craft visuals that tell your brand's story with the beauty of the season.
SEO: The Recipe for Visibility
What's Thanksgiving without a secret family recipe? Similarly, SEO is the secret sauce to making your business easily discoverable online. Our SEO strategies are customized to help your website rank high in search results, making sure that when customers are searching for your services, they find you as easily as finding their favorite dish on the Thanksgiving spread.
Mobile Apps: Thanksgiving at Your Fingertips
In an era where convenience is key, having a mobile app is like delivering a Thanksgiving feast directly to the table. Our mobile app development services offer your customers the convenience of accessing your services with just a few taps—whether they're booking a service or browsing your products while on the go.
Marketing Services That Share Your Story
Thanksgiving is about sharing stories and creating memories. Our marketing services ensure that the story of your brand is told compellingly across all channels. We create comprehensive campaigns that resonate with your audience and spread the word about your business far and wide, much like the tales of gratitude shared across the dinner table.
Wrapping It Up
As the holiday season unfolds, Contemporary Media Group is here to support your business's growth with our suite of digital services. We're grateful for our clients and the trust they place in us, and we're committed to giving back through service excellence.
This Thanksgiving, let's reflect on the past, embrace the present, and look to the future with optimism and innovation. With our digital expertise, we're here to elevate your business and help you connect with your customers in meaningful ways.
From all of us at Contemporary Media Group, have a joyous, fruitful, and digitally savvy Thanksgiving.